Overview
Combine the power of Bootstrap 4 and Angular 2 to build cutting-edge web apps that truly stand out from the crowd
Updated for the latest releases of Angular and Bootstrap, this book shows you how to build web applications with cutting-edge web technologies

Combine the best of both worlds to build single page apps with elegant user interfaces

Build, develop, and customize your application using Angular and Bootstrap

Packed with tips to help you avoid potential stumbling blocks while developing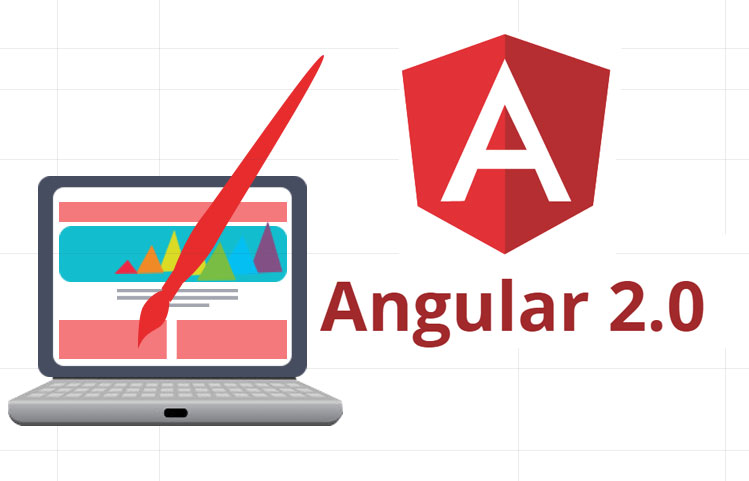 What You Will Learn
Develop Angular 2 single page applications using an ecosystem of helper tools

Get familiar with Bootstrap's new grid and helper classes

Embrace TypeScript and ECMAScript 2015 to write more maintainable code

Use custom directives for Bootstrap 4 with the ng2-bootstrap library

Understand the component-oriented structure of Angular 2 and its router

Make use of the built-in HTTP library to work with API endpoints

Use observables and streams to manage the app's data and state

Combine Angular 2 and Bootstrap 4 along with Firebase in the development of a solid example
Course Outline:
1. Saying Hello!
Setting up a development environment
A TypeScript crash course
What are promises?
Angular 2 concepts
SystemJS loader and JSPM package manager
Writing your first application
Creating and bootstrapping an Angular component
Integrating Bootstrap 4
2. Working with Bootstrap Components
Bootstrap 4
Introduction to Sass
Designing layouts with grids and containers
Using images
Using Cards
Using buttons
Navs
Navbars
Content
Colors
Containers
Responsive Navbar
Responsive utilities
The Navbar content alignment
3. Advanced Bootstrap Components and Customization
How to capture a customer's attention
Displaying content with Jumbotron
Typography
Displaying content with a carousel
Products page layout
Quick Shop component
Input group
Categories component
List group
Creating a product grid
Product component
Images
Tags
Button groups
Drop-down menus
Tables
Shopping cart component
4. Creating the Template
Diving deeper into Angular 2
Welcome page analysis
Application structure
Navigation component
Template expressions
Expression context
Template reference variable
Expression guidelines
Expression operators
Template statements
Data binding
Built-in directives
Structural directives
Category product component
5. Routing
Modern web applications
Routing
The router configuration
Redirecting routes
Router outlet
Router links
Product card
Products grid component
Router change events
Routing strategies
6. Dependency Injection
What is dependency injection?
A real-life example
Dependency injection
ReflectiveInjector
The hierarchy of injectors
Category service
The shopping cart
7. Working with Forms
HTML form
Bootstrap forms
Formless search
Product View
Angular 2 forms
Cart view
The Checkout View
8. Advanced Components
Directives
The directive lifecycle
The Angular lifecycle hooks
Instantiation
Initialization
Change detection and rendering
Content projection (only for components)
Parent to child communications
Destroying
9. Communication and Data Persistence
Client to server communication
Web API
REST
The HttpModule
The in-memory Web API
The HTTP client
The HTTP Promises
RxJS library
Observables versus promises
Observables in search-by-title
Introduction to Firebase
Connecting to Firebase
10. Advanced Angular Techniques
Webpack
Webpack migration
Preparing our project for production
User authentication
Adding authentication in the application
Enabling authentication provider
AngularFirebase2 authentication
The ng2-bootstrap
Angular CLI
Just-in-time compilation
AOT compilation
Web Development with Bootstrap 4 and Angular 2 Training
Email : info@bigdatatraining.in
Call –: +91 97899 68765 / +91 9962774619 / 044 – 42645495
Weekdays / Fast Track / Weekends / Corporate Training modes available
Web Development with Bootstrap 4 and Angular 2 Training Also available across India in Bangalore, Pune, Hyderabad, Mumbai, Kolkata, Ahmedabad, Delhi, Gurgon, Noida, Kochin, Tirvandram, Goa, Vizag, Mysore,Coimbatore, Madurai, Trichy, Guwahati
On-Demand Fast track Web Development with Bootstrap 4 and Angular 2 Training globally available also at Singapore, Dubai, Malaysia, London, San Jose, Beijing, Shenzhen, Shanghai, Ho Chi Minh City, Boston, Wuhan, San Francisco, Chongqing.