Overview
The maximum potential of ServiceNow is now accessible through its fully revised Helsinki version. It's a SaaS application which provides workflow form-based apps and serves a great platform to make enterprise-level applications.
Here, you will know how to build custom-scoped applications and responsive self-service interface; design feature-rich, automated, responsive workflow systems with powerful data-driven applications; and write client-side JavaScript, authenticate and secure Web Services with proper access control.
At the end, you will learn the fundamentals of the ServiceNow platform, helping you be a better ServiceNow System Administrator or developer.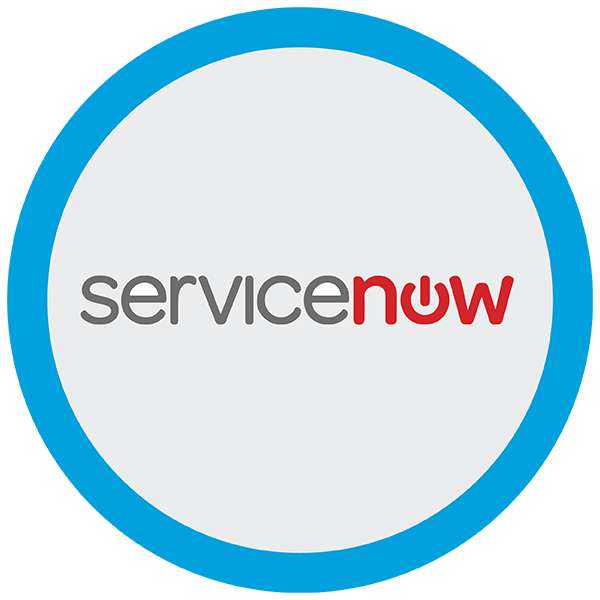 Objectives
Build custom applications with full access to ServiceNow API and self-service interface with the service portal

Design automated and responsive workflow systems with powerful data-driven applications

Write client-side JavaScript, and secure and verify Web Services
Outline
1: ServiceNow Foundations
2: Developing Custom Applications
3: Server-Side Control
4: Client-Side Interaction
5: Getting Things Done with Tasks
6: Events, Notifications, and Reporting
7: Exchanging Data – Import Sets, Web Services, and other Integrations
8: Securing Applications and Data
9: Diagnosing ServiceNow – Knowing What Is Going On
10: Packaging with Applications, Update Sets, and Upgrades
11: Making ServiceNow Beautiful with Service Portal and Custom Interfaces
ServiceNow Training
Email : info@bigdatatraining.in
Call –: +91 97899 68765 / +91 9962774619 / 044 – 42645495
Weekdays / Fast Track / Weekends / Corporate Training modes available
ServiceNow Training Also available across India in Bangalore, Pune, Hyderabad, Mumbai, Kolkata, Ahmedabad, Delhi, Gurgon, Noida, Kochin, Tirvandram, Goa, Vizag, Mysore,Coimbatore, Madurai, Trichy, Guwahati
On-Demand Fast track ServiceNow Training globally available also at Singapore, Dubai, Malaysia, London, San Jose, Beijing, Shenzhen, Shanghai, Ho Chi Minh City, Boston, Wuhan, San Francisco, Chongqing.