Overview
                  SaltStack is known for its automation suite and unparalleled configuration management. You can use its powerful automated framework to manage several servers and thousands of nodes. In here, you will learn basic concepts on how to use Salt and explore Salt SSH thoroughly. You will also use Salt Cloud and utilize SaltStack as a monitoring tool.
Mastering Salt is the main goal. You will use it to develop your own strategies and methods to optimize your infrastructure. Lastly, you will learn how to troubleshoot and make the whole process easy.
Objective
Automate tasks so that your infrastructure will run by itself

Use user-level internals

Build complex concepts to help your infrastructure

Try several monitoring strategies

Use Salt effectively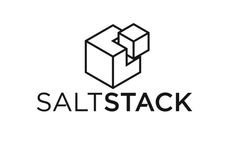 Outline
ESSENTIALS REVISITED

DIVING INTO SALT INTERNALS

MANAGING STATES

EXPLORING SALT SSH

MANAGING TASKS ASYNCHRONOUSLY

TAKING ADVANTAGE OF SALT INFORMATION SYSTEMS

TAKING SALT CLOUD TO THE NEXT LEVEL

USING SALT WITH REST

UNDERSTANDING THE RAET AND TCP TRANSPORTS

STRATEGIES FOR SCALING

MONITORING WITH SALT

EXPLORING BEST PRACTICES

TROUBLESHOOTING PROBLEMS
SaltStack Configuration Management Training
Email : info@bigdatatraining.in
Call –: +91 97899 68765 / +91 9962774619 / 044 – 42645495
Weekdays / Fast Track / Weekends / Corporate Training modes available
SaltStack Configuration Management Training Also available across India in Bangalore, Pune, Hyderabad, Mumbai, Kolkata, Ahmedabad, Delhi, Gurgon, Noida, Kochin, Tirvandram, Goa, Vizag, Mysore,Coimbatore, Madurai, Trichy, Guwahati
On-Demand Fast track SaltStack Configuration Management Training globally available also at Singapore, Dubai, Malaysia, London, San Jose, Beijing, Shenzhen, Shanghai, Ho Chi Minh City, Boston, Wuhan, San Francisco, Chongqing.