Learn the basic Kubernetes concepts and architecture, then dive in to setup, configure, and manage your own cluster. In this class you'll learn how to deploy the control nodes, CLI, and worker nodes. We'll manage applications with Kubernetes, including creating and managing pods, replication controllers, and services.

We'll discuss how to integrate and run on various cloud providers, and you'll learn where to start to manage and troubleshoot your cluster.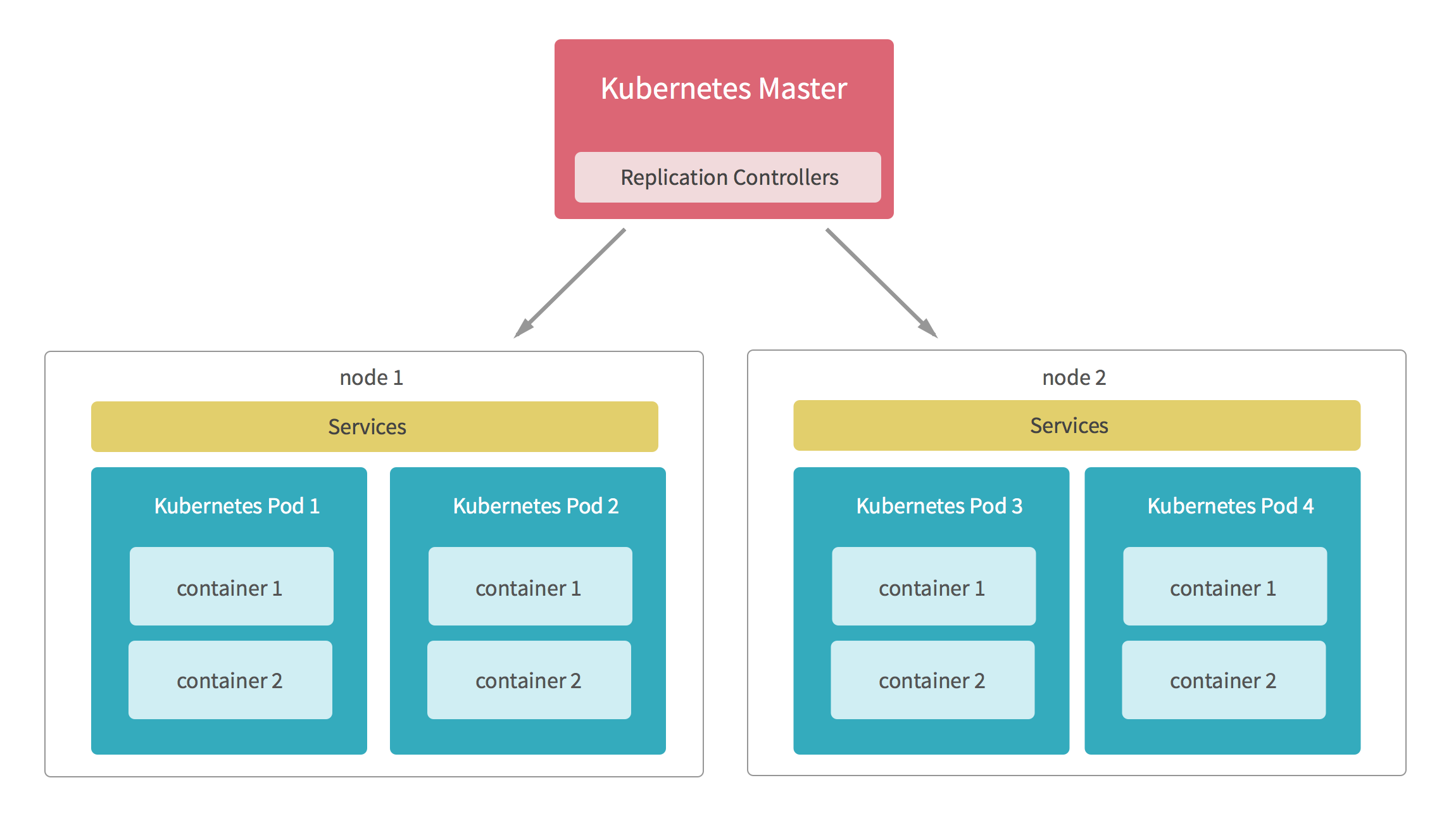 What You Will Learn
Download, install, and configure the latest version of Kubernetes
Perform smooth updates and patches with minimal downtime
Streamline the way you deploy and manage your applications with large-scale container orchestration
Find out how Kubernetes can simplify the way you configure your clusters and networks
Learn why the Open Container initiative is so important for the way you manage your infrastructure
Discover third-party tools that can enhance your production operations
Explore and use the most persistent storage options for your clusterter
Integrate Kubernetes with continuous delivery tools such as Gulp and Jenkins
Course Outline
1. Kubernetes and Container Operations
A brief overview of containers
What is a container?
Why are containers so cool?
Advantages to Continuous Integration/Continuous Deployment
Resource utilization
Microservices and orchestration
Future challenges
Advantages of Kubernetes
Our first cluster
Kubernetes UI
Grafana
Swagger
Command line
Services running on the master
Services running on the minions
Tear down cluster
Working with other providers
Resetting the cluster


2. Kubernetes – Core Concepts and Constructs
The architecture
Master
Node (formerly minions)
Core constructs
Pods
Pod example
Labels
The container's afterlife
Services
Replication controllers
Our first Kubernetes application
More on labels
Health checks
TCP checks
Life cycle hooks or graceful shutdown
Application scheduling
Scheduling example

3. Core Concepts – Networking, Storage, and Advanced Services
Kubernetes networking
Networking comparisons
Docker
Docker plugins (libnetwork)
Weave
Flannel
Project Calico
Balanced design
Advanced services
External services
Internal services
Custom load balancing
Cross-node proxy
Custom ports
Multiple ports
Migrations, multicluster, and more
Custom addressing
Service discovery
DNS
Persistent storage
Temporary disks
Cloud volumes
GCE persistent disks
AWS Elastic Block Store
Other PD options
Multitenancy
Limits

4. Updates and Gradual Rollouts
Example set up
Scaling up
Smooth updates
Testing, releases, and cutovers
Growing your cluster
Scaling up the cluster on GCE
Autoscaling and scaling down
Scaling up the cluster on AWS
Scaling manually

5. Continuous Delivery
Integration with continuous delivery
Gulp.js
Prerequisites
Gulp build example
Kubernetes plugin for Jenkins
Prerequisites
Installing plugins
Configuring the Kubernetes plugin

6. Monitoring and Logging
Monitoring operations
Built-in monitoring
Exploring Heapster
Customizing our dashboards
FluentD and Google Cloud Logging
FluentD
Maturing our monitoring operations
GCE (StackDriver)
Sign-up for GCE monitoring
Configure detailed monitoring
Alerts
Beyond system monitoring with Sysdig
Sysdig Cloud
Detailed views
Topology views
Metrics
Alerting
Kubernetes support
The Sysdig command line
The csysdig command-line UI

7. OCI, CNCF, CoreOS, and Tectonic
The importance of standards
Open Container Initiative
Cloud Native Computing Foundation
Standard container specification
CoreOS
rkt
etcd
Kubernetes with CoreOS
Tectonic
Dashboard highlights


8. Towards Production-Ready
Ready for production
Security
Ready, set, go
Third-party companies
Private registries
Google Container Engine
Twistlock
Kismatic
Mesosphere (Kubernetes on Mesos)
Deis
OpenShift
Kubernetes Training in Chennai
info@bigdatatraining.in
http://www.bigdatatraining.in/contact/
Call – +91 97899 68765 / 044 – 42645495
Also available in Bangalore, Pune, Hyderabad, Mumbai, Kolkata, Ahmedabad, Delhi, Gurgon, Kochin, Tirvandram, Goa, Vizag, Mysore,Coimbatore, Madurai, Tirchy, Guwahati.