Overview
                   3D games are what's composed of the modern gaming world nowadays. With the help of AWS Lumberyard Game Development, you will be able to effectively create amazing 3D graphics for multiplayer games with cloud-based features. The features of Amazon's Lumberyard can also help you create the game from scratch using the best approaches.
                Also, you will be able to learn how to interact with Twitch for live streaming as you plan to build your game. This will also provide you a step-by-step guide that will make you learn how to create cross-platform games for your needs in developing a multiplayer experience that gamers will definitely get hooked up to.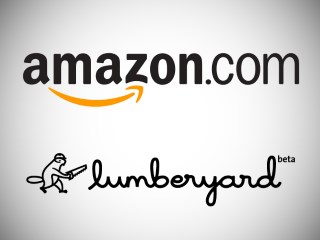 Objective:
Create a wonderful type of gameplay by adding a multiplayer feature for your games.
Use Geppetto for 3D character creation and rendering.
Use Lumberyard to create awesome game environments.
Debug and play the game you just made.
Intergrade with cloud services from Amazon in order to fully enable cloud storage and computing.
Use Twitch for live interactions with gamers
Outline:
Welcome to the Lumberyard
Planning your Game in the Lumberyard
Constructing an Immersive 3D Game World
Animating your Characters
Creating Multiplayer Gameplay
Bringing your Game to Life with Audio and Sound Effects
Employing Cloud Computing and Storage
Engaging with Users using Twitch
Providing your Game to the World
Stretching your Lumberyard Wings
AWS Lumberyard Game Development Training
Email : info@bigdatatraining.in
Call –: +91 97899 68765 / +91 9962774619 / 044 – 42645495
Weekdays / Fast Track / Weekends / Corporate Training modes available
AWS Lumberyard Game Development Training Also available across India in Bangalore, Pune, Hyderabad, Mumbai, Kolkata, Ahmedabad, Delhi, Gurgon, Noida, Kochin, Tirvandram, Goa, Vizag, Mysore,Coimbatore, Madurai, Trichy, Guwahati
On-Demand Fast track AWS Lumberyard Game Development Training globally available also at Singapore, Dubai, Malaysia, London, San Jose, Beijing, Shenzhen, Shanghai, Ho Chi Minh City, Boston, Wuhan, San Francisco, Chongqing.